Today with the strong development of mobile, there are a number of applications or websites on the phone that help us learn to code easier. For example, you are sitting on a bus or a coffee shop, we can also take advantage of learning more on these applications to supplement our knowledge and programming skills. In this article I will introduce best app to learn programming languages for free.
SoloLearn is a place to help you easily learn and interact with many popular programming languages ​​such as Python, Java, Javascript, C++... It provides two versions for two phone lines, Android and iOS. In addition, if you do not want to install it, it also provides a web app to help us learn online easily. After you learn something new, it offers practice exercises related to that knowledge so that we can remember it longer.
Grasshopper is a place to teach you javascript with fun designed lessons in a learning-by-play format. It is arranged by level, when you complete the current task, you can continue. It is like SoloLearn developed on both mobile phones and web apps for your convenience to use anytime, anywhere. As far as I can see it has an easy-to-understand daily example explanation for important features of the Javascript programming language such as functions, loops...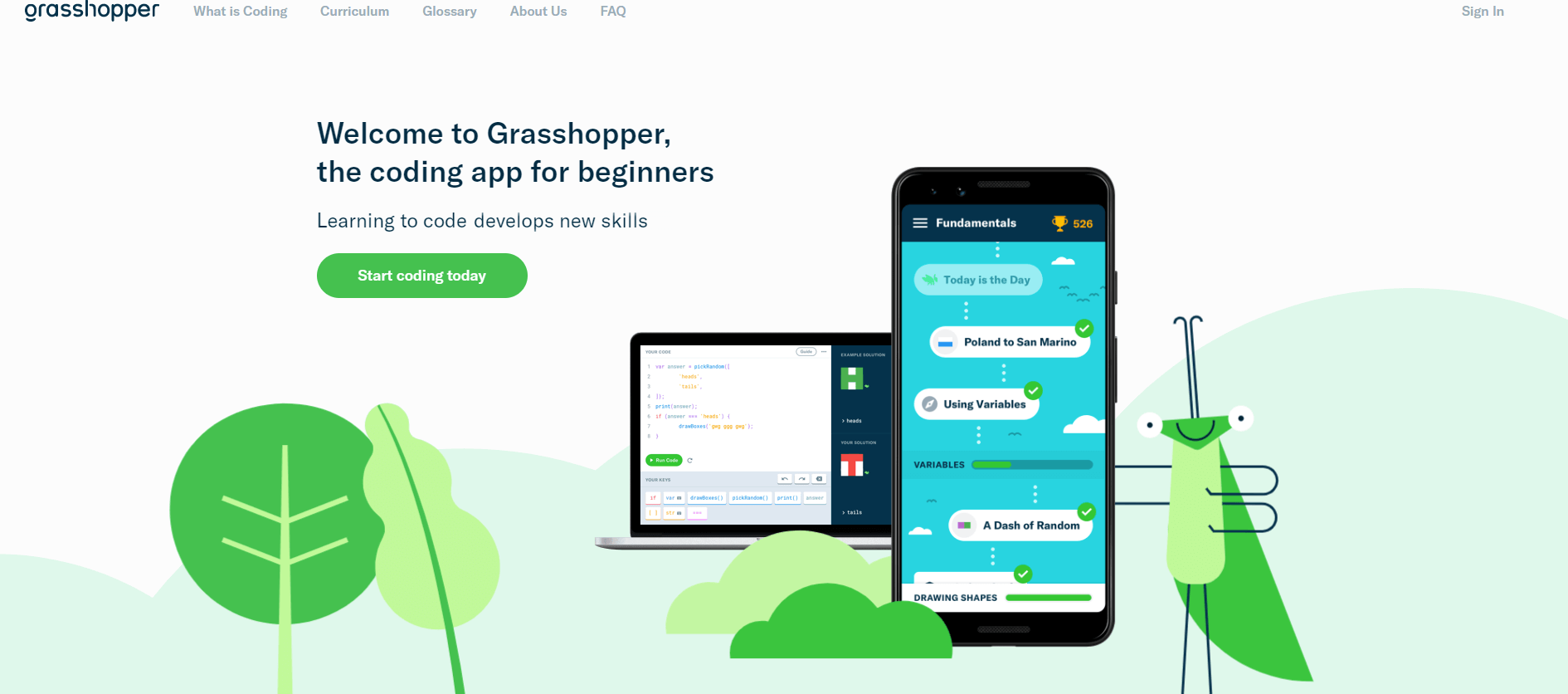 Mimo is an application that helps us learn and code on our phones with today's popular languages such as HTML, CSS, Javascript, Python... It's also a place to help you develop your app development skills, games or create websites. The lessons will be divided into sections and the completion time is not too much, so we can easily learn while taking a break, waiting for the bus... Every time you complete a certain part, you will receive a reward. Points or badges help you see your progress day by day.
Enki is an app with over a million installs on phones. It helps us learn how to code and improve our programming skills with each lesson. Enki supports everyone from beginners to experienced programmers. The lectures are divided by topics with clear structure and support for a variety of languages such as HTML, CSS, SQL, Javascript, BlockChain... After we learn new concepts, it will have similar exercises so you can practice and understand the concept better.
Programming Hub is an application developed in collaboration with Google experts, so you can be assured of the quality of the knowledge we learn here. It, like the above apps, offers a variety of programming languages such as Javascript, Python, C, C++... and after completing the course, you can get a certificate for that language (But you must register as a member). Only a Pro member will receive it. It also gives us an interesting and fun experience to learn new knowledge here.
Encode is an application that helps us learn languages easily by practicing exercises with increasing difficulty. You can study anytime, anywhere, even when your phone can't connect to the internet. It is for everyone from beginners to experienced programmers.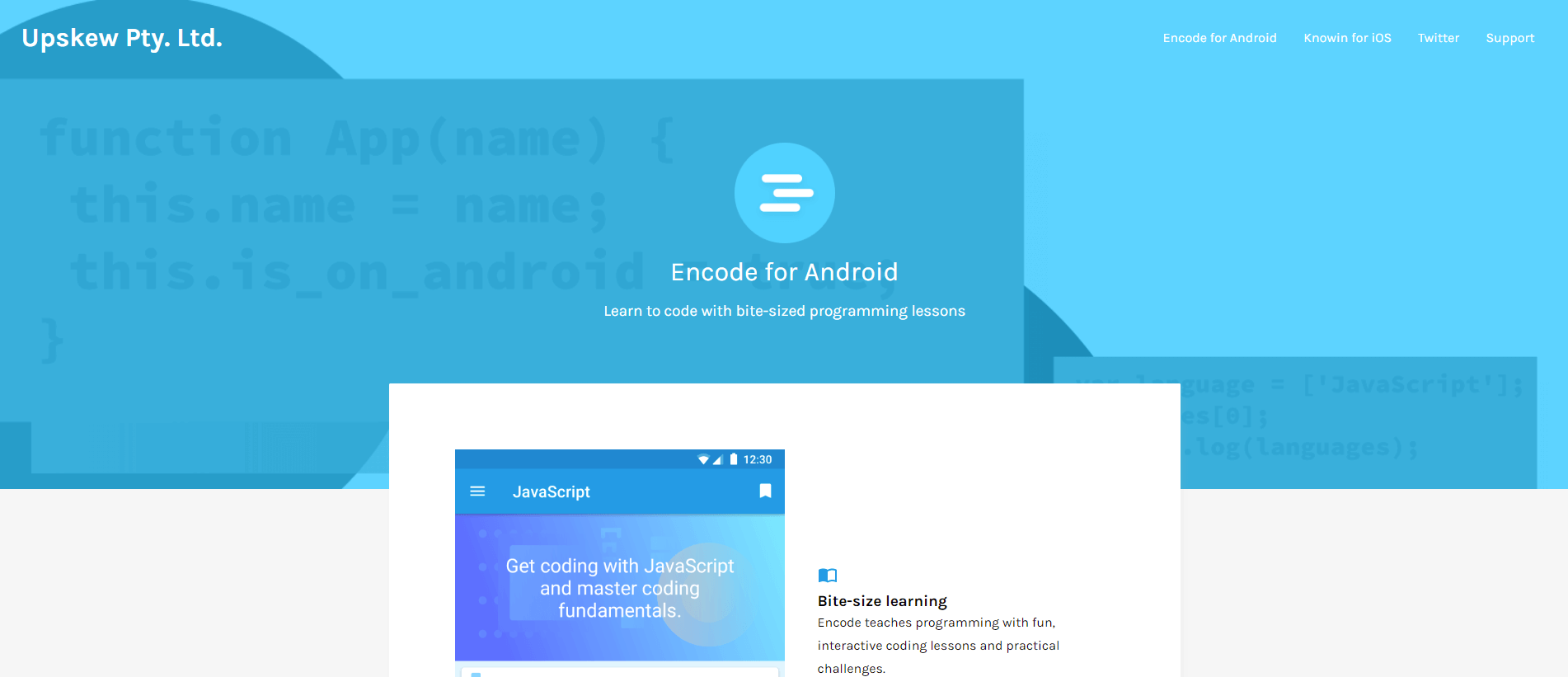 Codecademy Go is an application that makes the mobile experience of the CodeCademy site better. Although there are many useful courses, if you use the free version, we are only allowed to practice HTML, CSS or Python once per day. The pro version will give you access to all course content, unlimited practice...
Programming Hero is an application that helps beginners learn about web programming through HTML, CSS, Javascript .. and you can practice them right in the application. In addition, it also has fun questions with different response times and will give you badges and points for each correct answer. It also has a forum where you can interact and share with other programmers.

Related Articles:
Summary:
Through this, I hope the article will provide learn computer programming free. If you have any questions just send an email I will respond as soon as possible. Please support the website so that I can write more good articles. Have a nice day!