Form is an element that almost use to collect information, survey opinions, receive online orders from users... And to avoid the situation that customers enter incorrectly or give the form has an error, today I will introduce to you the javascript form validation libraries.
JS Form Validation Library
VALIDATE.JS
VALIDATE.JS is an open source library that gives you a way to inspect Javascript elements in web. Main goal is set up validations in JSON form or share information between browser and server. It provides us with a lot of validation methods such as validating date, email, format, checking object's type... VALIDATE.JS can run on both browser and server environments( Nodejs). For more examples and usage, please refer to the demo page!
Parsley
Parsley is a form validation library built in Javascript with many powerful features and easy to use for programmers. Some of the strong points automatically detects form modifications to immediately notify the user, provides UI/UX properties for you to easily customize the form, such as where to display information.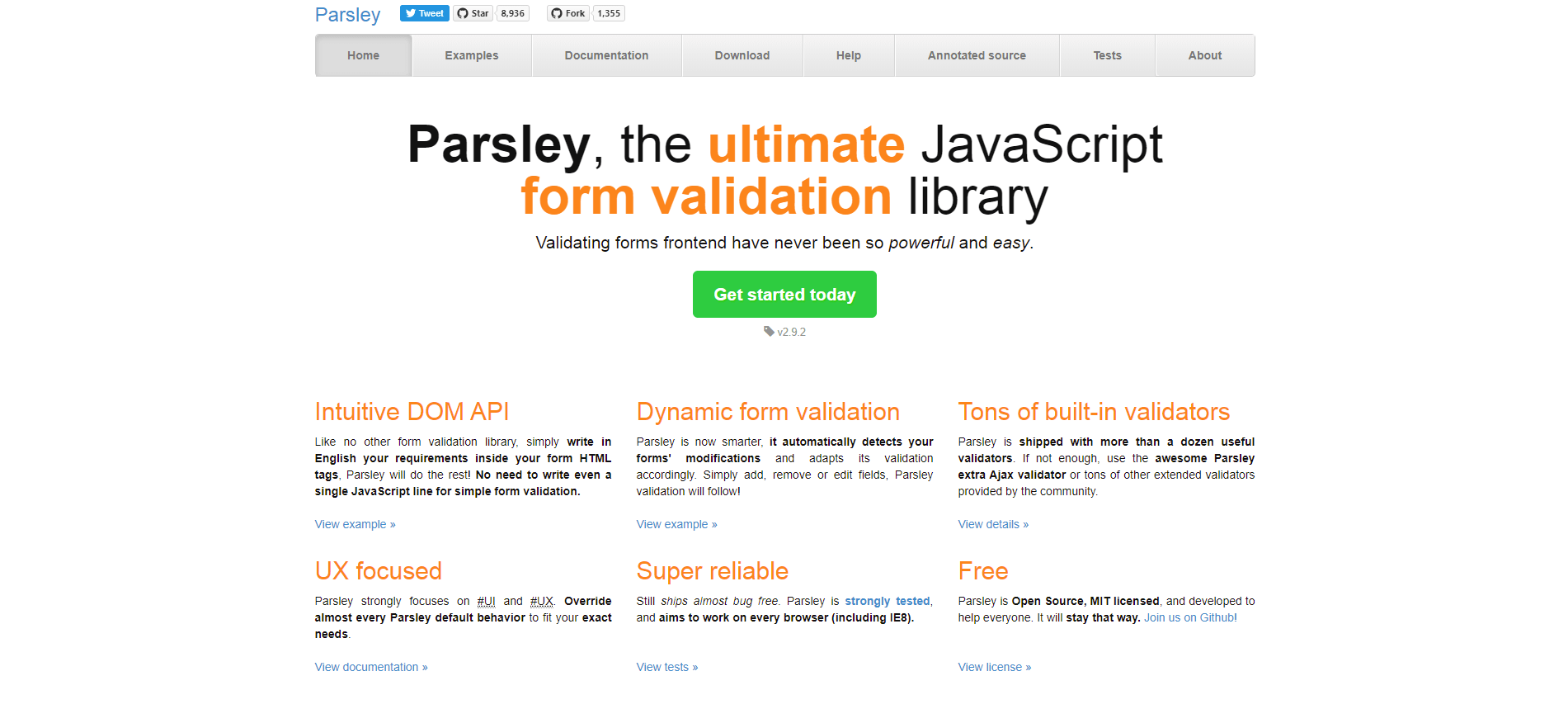 jQuery Validation Plugin
jQuery Validation Plugin is a library built with Jquery provides many validations for forms. This library is a good choice for you when you start building forms from scratch with methods like validate email, URL, credit card number... It supports on 37 other languages in the world.
xtype
xtype is the place to help you create concise, high-performance validations and easy setup for forms. By improving the efficiency and readability of forms by unifying basic data such as strings, numbers, arrays, groups, etc. In addition, you can also add your own validation methods to form.
Smoke
Smoke is a library that helps you to easily create secure form validation for your website with many authentication methods provided such as checking the entered url, password, time, number of characters in string.. .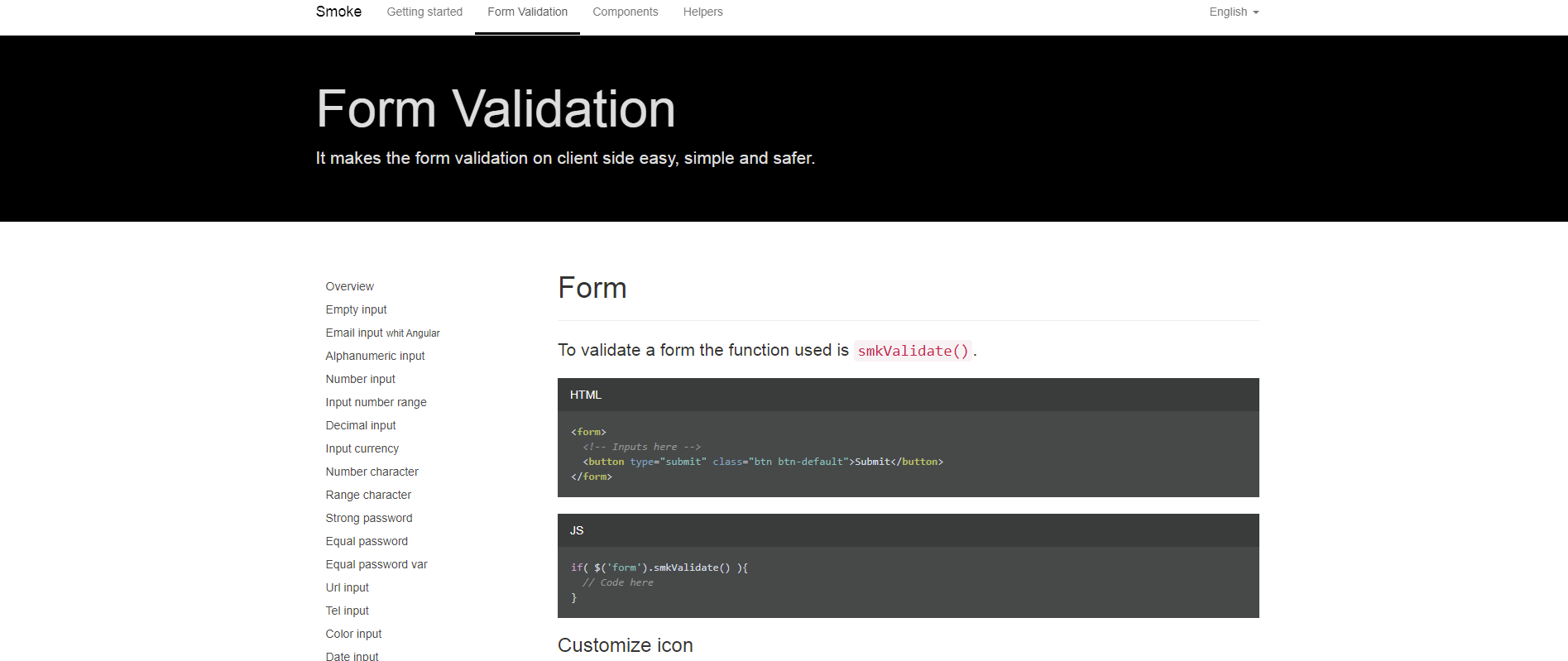 International Telephone Input
International Telephone Input is a javascript plugin that builds forms to enter and validate international phone numbers. You can easily select the countries you want through the provided dropdown component or automatically determine the phone number input method through the user's country IP address.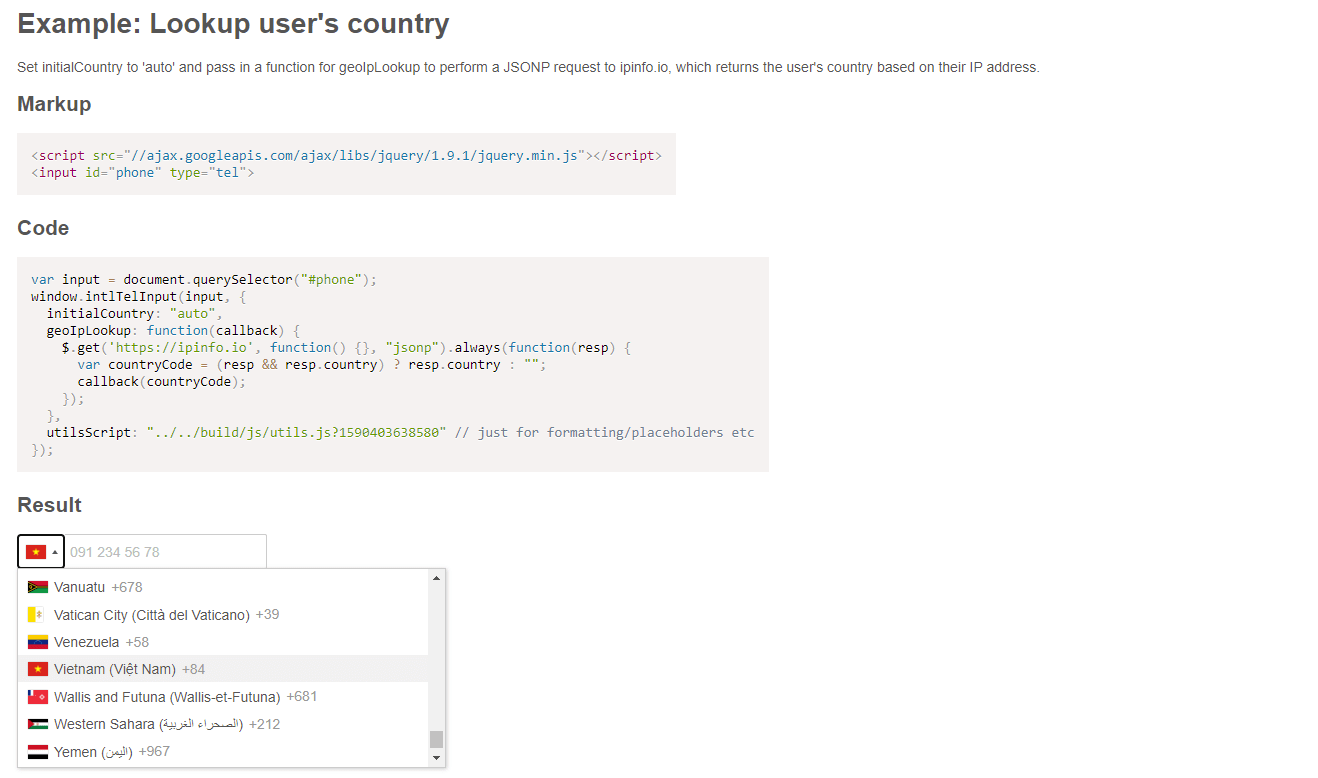 Jquery credit card validator
Jquery credit card validator is a library built with Jquery that helps you to easily determine the type of card that the user enters to display the input method for the input, validate the length as well as the type of card to determine if the tag is valid. valid or not. In addition, it also provides validation for most popular cards such as American Express, MasterCard, Visa, JCB...

validator.js
validator.js is a library written in Javascript that specializes in checking string data types in forms such as validating whether an input string is a bank card or currency, email or a string containing only numbers...

ApproveJs
ApproveJs is a simple Javascript library that allows you to automatically validate the way you want. It cannot automatically listen for input box changes or form submit events. And it also doesn't handle the DOM by rendering the error itself in the web page.
Validator
Validator is a library that allows you to easily validate form input fields such as tel, email, number, date, time, checkbox and url.
v8n
v8n aims to be a validation library with quick and simple setup and can be used for many different contexts. It provides an easy-to-understand API and makes it easy to create complex validations with any object in your website.
React-Formal
React-Formal is a library for the ReactJS framework used to quickly process validations in your forms. It provides an API that you can use in many different cases from simple to complex and gives you the power to tweak the content or design the style for error messages in the form.
React Forms
React Forms is a library that provides you with tools to use with React to process form rendering as well as validation.
VeeValidate
VeeValidate is a library for Vuejs and allows you to validate form inputs and display errors. In addition, it also supports more than 40 languages ​​in the world and does not use any additional libraries.
Vuelidate
Vuelidate is a compact library built for Vuejh3.0 with many useful features such as support for many common validation cases, easy calculation of test methods...
Angular-Validator
Angular-Validator is a library for the Angular framework that allows you to use various validations like regex, HTML5 or custom ones. It also works well with native Angular validations as well as HTML5 primitives.
Summary:
I hope the article will provide you with useful javascript validation libraries for web development and design, and if you have any questions, just send an email and I will respond as soon as possible. I hope you continue to support the site so that I can write more good articles. Have a nice day!